Long Business Description
Bethesda Christian Association is a non-profit registered charity that provides an array of services for people with intellectual and developmental disabilities and their families.
Business Address
Suite 105 2975 Gladwin Road
Abbotsford
V2T 5T4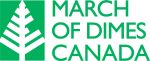 Long Business Description
March of Dimes Canada is a leading national charity committed to championing equity, empowering ability, and creating real change. We serve, connect, and empower people living with disabilities to participate fully in life — on their own terms. Our work is grounded in the voices of the people we serve, built on a foundation of service, and backed by a 70-year history of success. Now, inspired and guided by our community, we're expanding our horizons even further. Together with our clients, partners, supporters, and allies, we are working to create communities in which people living with disabilities can not only live but thrive in all they aspire to do. In British Columbia, March of Dimes Canada currently offers After Stroke Programs, including Online Virtual Programs, Accessible Technology, Acquired Brain Injury Services, and Employment Services.
Business Address
4475 Viewmont Avenue
Unit 200
Victoria BC
V8Z 6L8